10 Facts You Need To Know About Skin Pigmentation
I went to Bandung for Pond's Beauty Journey few weeks ago and it was an exciting and insightful experience for me. It felt like I was going on study tour when I was in school. It is because we went together with fellow beauty editors, doing fun activities, and most importantly, a lot of lessons learned about skin health and beauty.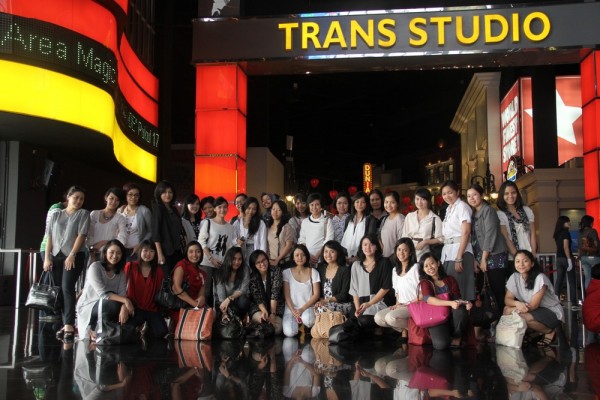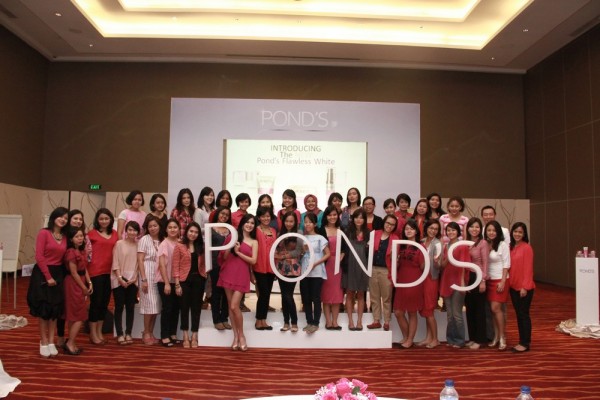 The topic that we learned from Pond's Beauty Journey included skin pigmentation. Although I had been to several brightening products' launching and talk show events, 'Skin Pigmentation' talk show by dr. Eddy Karta, SpKK at the launching of new Pond's Flawless White got me inspired, and yet alarmed. Dr. Eddy Karta shared a lot of things we must know about skin pigmentation, in which some of them were new to me. And I believe they are also important to be shared with all of you.
Here are the lessons I noted from the talkshow:
Pigmentation happens because of melanin deposition on the skin. The melanin is produced by cells called melanocytes.
Pigmentation is actually natural process that the body does in response to certain conditions, such as being exposed to sun, aging and irritation.
Any kind of irritation may lead to skin pigmentation. As example, tiny mosquito bites or acne will leave dark mark if we scratch and irritate it.
Wearing perfume on the skin makes skin become more sensitive to sun ray and promotes pigmentation.
Being exposed to pollution also promotes melanin production, because the skin will release antioxidant to face the condition.
Consuming or applying topical cream or lotion that contains Vitamin E is a good, since it supplies antioxidant for the skin.
Among all the factors, the most prominent one causing pigmentation is sun ray.
There are two types of sun rays: UVA and UVB. UVA causes skin to get darker.
On a sunscreen, SPF level represents the protection against UVB, while PA shows protection level against UVA. So, make sure your sunscreen is labeled either PA++ or PA+++ to prevent you from pigmentation.
Natural ingredient is the safest way to reduce pigmentation and brighten the skin. Kojic acid, licorice extract, niacinamide (Vitamin B3), lactic acid and lemon juice are examples of natural ingredient to lighten skin tone.
Then what is the right skincare to help us reduce pigmentation mark, or to lighten our skin tone? Based on the facts above, we need to consider whether our skincare contains antioxidant, moderate sun ray protection and a safe skin-brightening ingredient. You should consider the new Pond's Flawless White – it contains Vitamin E as antioxidant, SPF 25 PA++ to protect from UVB and UVA, also Vitamin B3 as natural brightening ingredient. A well-rounded product.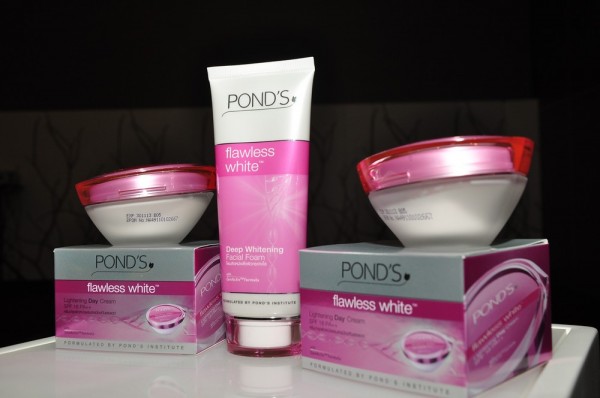 What is the different between the new Pond's Flawless White and the previous version? The new line contains an improved formula (current users of Pond's Flawless White, you should be pleased to know this!). With Gen Active formula, it combines niacinamide and 12-HSA, which create active and powerful system. This combination works by learning how genes produce melanin and affect skin mechanism to limit melanin production. Therefore, this skincare promises to be effective in lightening skin tone and reducing dark spots.
New Pond's Flawless White Series consists of:

Pond's Flawless White Deep Whitening Facial Foam
Pond's Flawless White Ultra Luminous Serum
Pond's Flawless White Day Cream SPF 18 PA++
Pond's Flawless White Brightening Night Cream
Pond's Flawless White Day Lotion SPF 15 PA++
Pond's Flawless White Compact Powder.
Has anyone tried the series? What do you think about the new Pond's Flawless White?