Celebrity's Secret for Glowing & Radiant Skin: BB Cream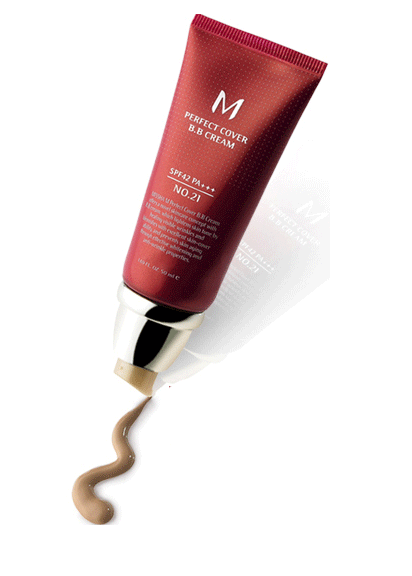 As BB Cream is multi-functional that can be used at the same time as foundation, skin problem masking concealer, sunscreen, makeup base and so on, it stands unchallenged on (most of the) Korean ladies' dressing table. The BB Cream craze that started in Korea to hit not only Asia but also even Europe is surprisingly hot. Any cosmetic brand has at least one BB Cream of their own name; in its various types: cream, balm, pact, etc. – have been delighting its consumers.
If you're still clueless on what BB Cream is, you've got a lot of catching up to do, girls. Because the hype of BB Cream is not going to recede anytime soon. To get yourself the basic knowledge on BB Cream, you might want to read the BB Cream 101 article first.
Among all of those different types of BB, the most beloved is the cream type. The cream type is steadily gaining consumers' affection as it creates flawless skin  without being heavy, unlike foundation, giving a natural glowy sheen. But one of the things about BB Cream that we need to master is the application. There are several tips and tricks that will better equip you on how to actually apply it flawlessly like the K-Pop stars.
Here are some useful tips to create a glowing and radiant skin with BB cream:
Mix it with some oil for skin or moisturizing cream. It stays moist longer on your skin as it forms a moisture-protecting shield.
Products with excessively high SPF have a heavier texture than others. If creating a beautiful complexion is what you're looking for, do not ask for too many functions; choose a product with simple mechanism.
Remember that when you apply your BB cream as you blend it using a fine hair makeup brush, you can fill up the pores and control the greasy sheen so that you can create a smooth surface. Pat it on your face with a sponge to finish, and your glowing radiant skin is ready!
What about you? Do you have any other BB Cream tips and tricks for a better application?