10 Reasons Why Avène Spray Should Be a Staple Item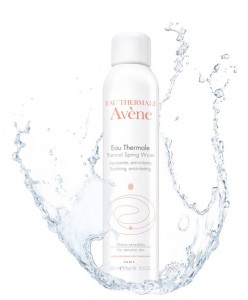 Avène Thermal Spring Water (ATSW) is one of the most coveted products among beauty enthusiasts. It's known to be the most multi-purpose product in the market, as it has many properties that will make you fall in love instantly.
But what is Avène? Avène is actually a village in southern France with only 200 inhabitants, it's a protected area in France where no factory can be built to ensure the quality of the environment surrounding the village. The only factory that is located in the village is Avène – the brand – factory, build with consideration to preserve the quality of the environment.
It all started centuries ago where in 1736 the Saint Odile spring in Avène on slopes of the Black Mountain. Soon the discovery of the medical quality of Saint Odile spring in Avène became widely known and in 1743 a hydrotherapy centre was opened to treat skin related diseases. In 1975, Pierre Fabre – French pharmaceutical company – bought the hydrotheraphy centre and followed by the birth of the brand Avène in 1990.
Avène provides a full range of skincare products, positioning themselves as the 'experts in sensitive skin'. They want to capture the same healing benefits of the ATSW to soothe sensitive skin,  and making it available to the people worldwide.
Enough of history talk, now the main question, why you should have a bottle at hand everytime? Here are why:
It's known to be very soothing and can calm even the most sensitive skin. They even flew ATSW during the big Chicago fire back in 1871 to be used with the burn victims. In 1874, the French government even gave their seal of acknowledgement of the public benefit of ATSW. If you have dire skin conditions which need to be treated at Avène Hydrotheraphy Centre, as of 1966, French health authorities reimburse the medical bills of French nationals that are being treated there, for up to three weeks. Surely, with all this affirmation that has gone for years, you are convinced of its soothing properties.

(more…)