June and Julia x Fashion bloggers, Beautiful Shoes Alliance!
Shoe! The word that makes our world go round!  When it comes to picking what shoes to wear, some might go for classics, some might went all out and overboard for the newest trends, just like June Paski and her friend, Yulia. June is a fashion blogger, and Yulia is her bestfriend who took most of June's photos for the blog, www.junepaski.com. They both love shoes so much, they started to make their own trendy shoes. In 2010, JuneandJulia, the budget-friendly and trendy shoes label was born.
June and Julia started their shoes label with almost nothing. But with their trendy designs and affordable price, everybody started lining up and ordering shoes from them. June and Julia are also committed to be 100% animal-free and cruelty-free with high standard of ethical social responsibility in animal rights, human rights and environment. All products are made of non-animal materials and made by love.
Now, for their latest collection they're launching their June and Julia X Fashion Bloggers Shoes Collaboration!  There are 6 fashion bloggers participating in this project, representing different personal style.  Please have a peek at the collection!
June and Julia x Anastasia Siantar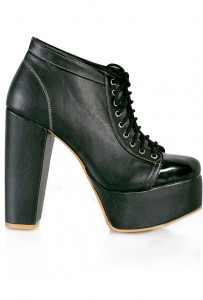 This one pair of though boots is designed by Anastasia Siantar. She is a fashion blogger known for her eclectic style. Definitely the kind of girl who'd mix stand out boots with flare skirts. Go check out her blog The Brown Platform to see more of her fab mix-and-match.
June and Julia x Sonia Eryka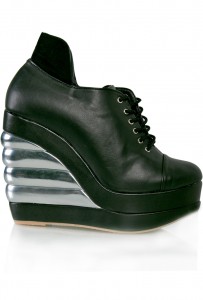 Sonia Eryka is a fashion blogger who happens to be a rock-chick. Apart of being a fashion darling, she also sings in a band. This wedges ankle boots represents her rock-chic attitude, but with some edgy twist on the wedge heel. Do check her fab blog: Riotous Belle
June and Julia x Michelle Koesnadi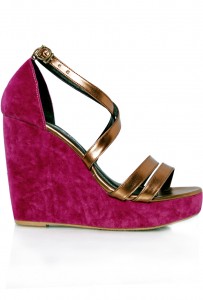 Luxurious will be the right word to describe Michelle Koesnadi's style. Her jaw-dropping collection of designer bags and shoes always amaze me. Her glam and girly attitude are truly reflected on this pair of wedges heels, with pink-purple velvet heel and bronze straps. Kindly check her out on Glister and Blisters.
June and Julia x Elle and Jess Yamada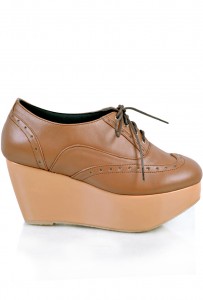 Elle Yamada and Jess Yamada are two sisters, and co-owners of the Elle and Jess blog. They designed this casual oxford ankle boots that match their vintage cute syle! This pair of ankle boots is very versatile and sophisticated!
June and Julia x Veren Lee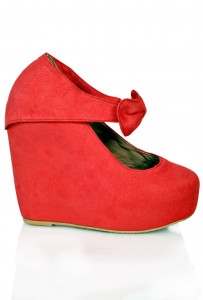 This Wedges Heels designed by Veren Lee really represents her young and cute style. The bow, the shape, the colour are perfect for teenagers! Do pay a visit to her cute princess-theme blog: A Little Princess.
June and Julia x June Paski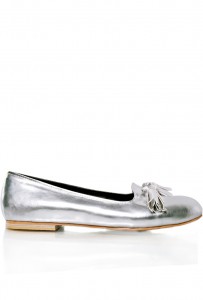 Last but not least, this is the June Paski edition of Loafers, which i'm so in love with. Loafers are back on trend, and the silver colour and tassels really add the edgy twists! These loafers really matches June's personal androgynous style, so if you're a fan of boyish style, you can go check her blog: June Paski.
So, of all  six styles, which one suits your personal style? All shoes are made-to-order, so start placing your order at www.juneandjulia.com now. As for me, i'm waiting for my June Paski Loafers to arrive. Yeayerrr!