Diamonds Are Celebrities' Best Friend
With so many red carpet events happening lately, other than the dresses that celebrities are wearing, we are also paying a close attention to the jewelry. Most of the jewelries grab your attention in an instant because they shine so brightly.  As jewelry worn by famous star will usually become popular, it is one area where both the celebrity and the jewelry brands are more than happy to monetize it. As Neil Lane, jewelry designer, said "Hollywood is an amazing vehicle for exposure".
For the jewelry brands, a photo of a celebrity wearing their items on the red carpet is truly valuable. "That image of a celebrity wearing drop earrings or a dramatic necklace and all the many ways it is shown and commented on in the weeks after the awards shows… There is no way to quantify the value," says Victoria Gomelsky, editor of Jewelers' Circular Keystone (JCK) magazine, a trade publication for retail jewelers. As an example, Tiffany tassel earrings worn by Natalie Portman at last year's Academy Awards "had an enormous repercussion on the market."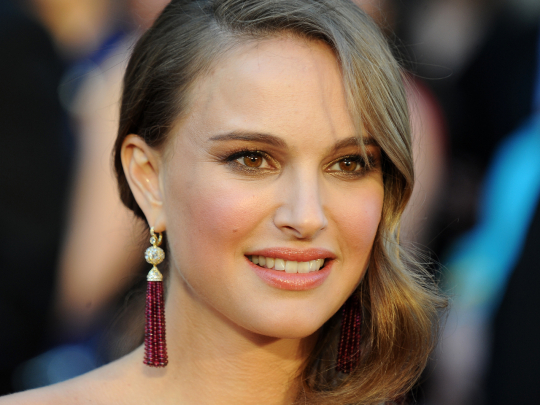 During the season of award shows, big jewelry brands compete with each other to lend the starlets their items and strive to amaze people who watch show. According to LA Times, some brands even pay the celebrity to wear jewelry, and that is due to the fact that red carpet has become so central to jewelry industry. Gwyneth Paltrow was rumored to be paid $500,000 to wear Louis Vuitton L'Ame du Voyage fine jewelry collection; Anne Hathaway was reportedly paid $750,000 to wear Tiffany jewelry on the stage of last year's Academy Award that she hosted. Can you guess how much does the jewelry cost? It's 10 million dollar! No wonder that both Anne and Tiffany & Co were happy with the deal.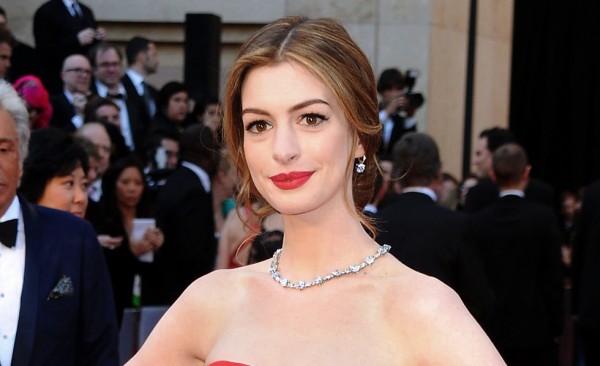 Besides the two brands mentioned, there is a lineup of other jewelry brands making appearances on the red carpet. LA Times classified Harry Winston, Cartier, Chopard, Tiffany & Co, Bulgari, Van Cleef & Arpels, Fred Leighton and Pomellato as world's biggest jewelry brands; Neil Lane, Martin Katz and Loree Rodkin as "hometown favorites"; Kimbely McDonald, Stephen Webster, Solange Azagury – Partridge as newcomers; Kwiat and Le Vian as mass-market players.
Wondering how their jewelry looks like? We've got some close up pictures of jewelry worn by the stars at the 2012 Golden Globe Awards.
Andie MacDowell glistened in Chopard's marquise cut multicolor sapphire cluster earrings (23 carats) set in white gold. She also selected Chopard's diamond line bracelet (14 carats) set in platinum.
Berenice Bejo chose chandelier earrings featuring yellow diamond briolettes (21 carats) and square cut yellow diamonds (12 carats) set in yellow and white gold and a fancy shaped light yellow diamond bracelet (69 carats) set in yellow gold. While Freida Pinto wore yellow diamond bib necklace featuring pear, square and briolette cut yellow diamonds (145 carats) in a white diamond micro-pave (1705 stones, 9 carats) white and yellow gold setting. Both actresses wore Chopard's.
Nicole Richie (left photo above) wore several designs from Neil Lane; ruby and diamond bracelets, a large heart-shaped diamond ring and a cocktail ring with a ruby surrounded by diamonds. Jessica Chastain (right photo) chose platinum and diamond feather ring, also vintage platinum and diamond bracelet from Harry Winston.
Jessica Biel picked this Tiffany & Co opera-length diamond necklace to decorate the back of her gown. She's also wearing Tiffany's platinum and diamond solitaire stud earrings (6.12 carats). Jessica Alba wore Bulgari platinum earrings, set with 37.14 carats of diamonds.
On the left photo, Madonna and Andrea Riseboroug both wore Neil Lane jewelry. Madonna combined a diamond and pearl cross necklace, six diamond and platinum cuff bracelets, plus a diamond ball ring and diamond ball earrings. Riseboroug wore a solitaire pendant (25 carats). Paula Patton on right photo wore platinum and diamond Firecracker earrings from Kwiat.
If you were the celebrity, which jewelry brand you would love to borrow for the red carpet, or buy from perhaps?
Source: Chopard's documentation, latimes.com, www.thejewelleryeditor.com, jewelry.about.com