2011 Golden Globes Red Carpet Round Up
This is my favorite time of the year because, once again, the award season starts and for a full-day on each award show, the TV and social networking sites will be buzzing with what's going on. Who won what, who said what during the acceptance speech and of course, the red carpet!
Keeping up with the tradition, let me present to you some of the best-looking ladies during today's 2011 Golden Globe red carpet.
PINK seems to be the favorite shade this year as so many stars wrap themselves in pretty sheath in various shades of pink; from blush to fuchsia. Natalia Portman looked absolutely radiant in a gorgeous pale pink Viktor & Rolf dress, and Claire Danes showed up in a simple coral pink Calvin Klein backless dress which made her look so elegant.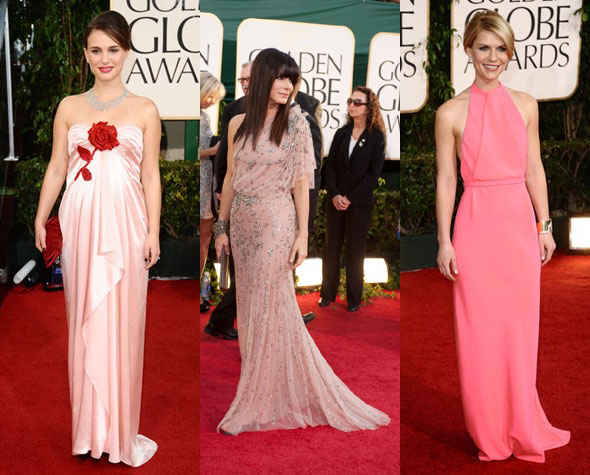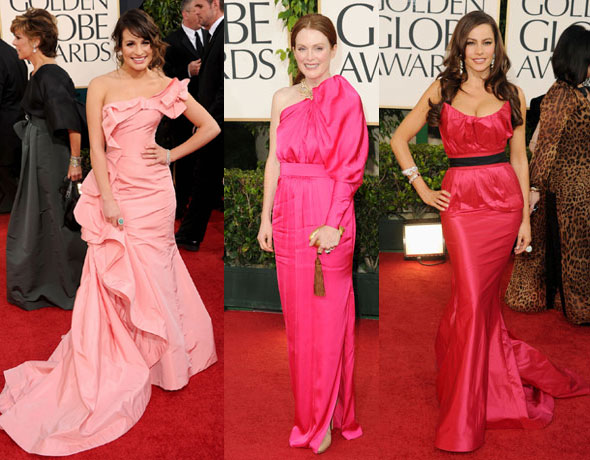 Those who didn't go for pink, opted for gorgeous JEWEL TONE dresses like  Catherine Zeta Jones in a striking, emerald green, strapless Monique Lhuillier gown.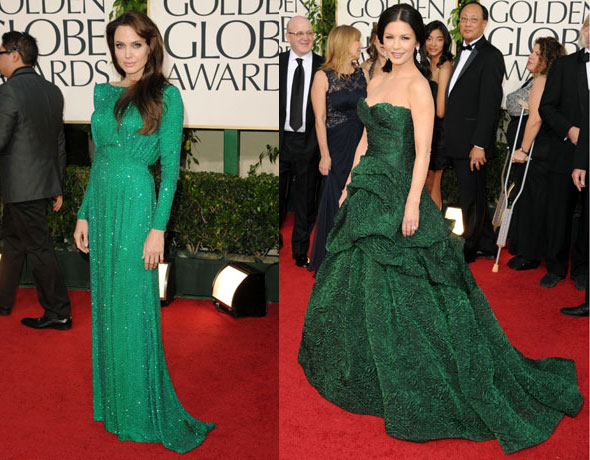 Then there were also chose the safe color: BLACK, although their dresses were far from safe. Just look at the ruffled Louis Vuitton dress worn by Jennifer Lawrence.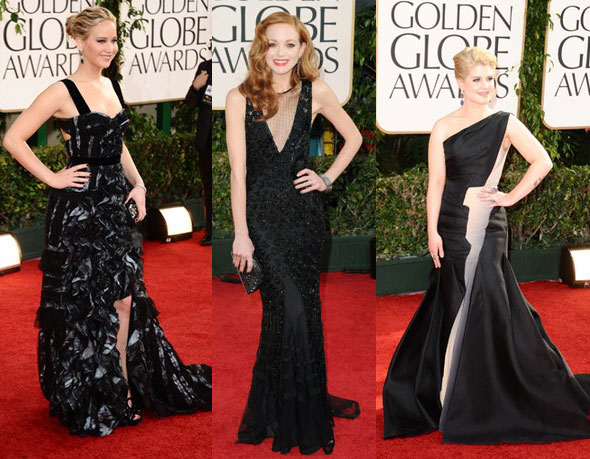 The following ladies put the SPARKLES back to the red carpet with their bejeweled gowns. Olivia Wilde looked spectacular in black Marchesa gown which reminded me of a beautiful starry sky while Scarlett Johansson went for understated glamorous in a beaded, blush-colored Elie Saab dress. We had to include Anne Hathaway's picture because of her daring choice of full-sequin, puff shoulder Armani Prive dress. I think she pulled it off quite well though.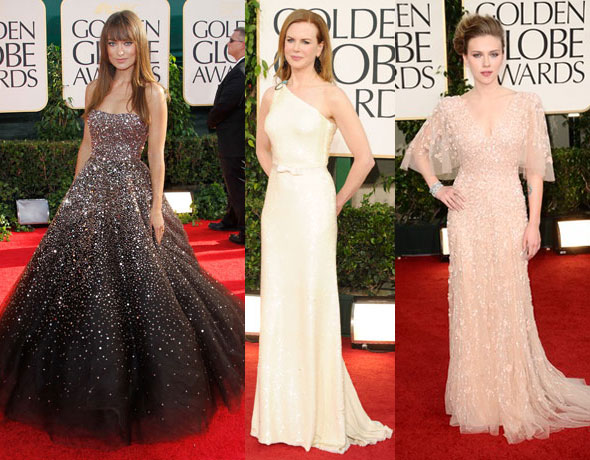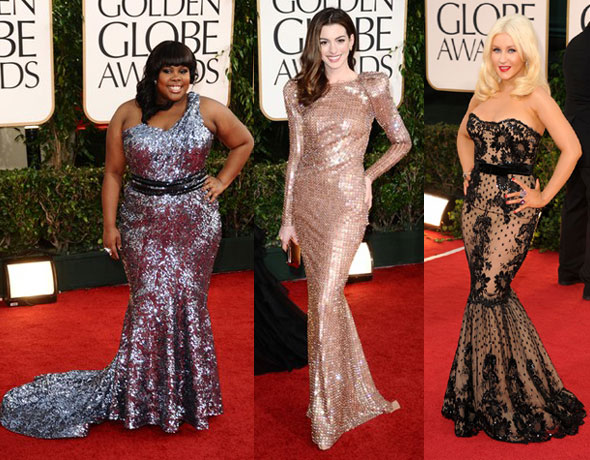 Of course we can't leave out the MEN! So many hunks to lust over 😀 These stars may be young but they know how to win our hearts in well-fitted suits; our picks are Chris Colfer in Dior Homme, Robert Pattinson in Gucci and Zac Efron in Calvin Klein. Special nod to Robert Downey Jr. who paired grey, shiny suit and red tie and still looked charming.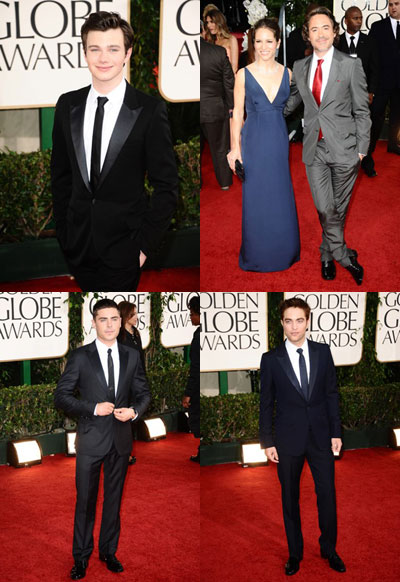 Of course, award show red carpet isn't the same without the "What is she wearing?" category and from what I saw, I think there was only one actress who deserved to be in that category. Yes, you guessed it, Helena Bonham Carter in Vivienne Westwood! Oh the hair, the shades, the frocks and the shoes – she really looks like Bellatrix Lestrange!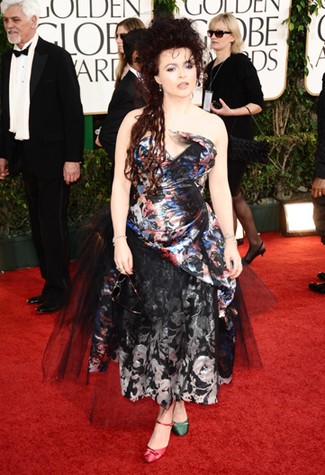 By the way, to those of you who missed the award show, it's gonna air again as rerun on Star World at 7 PM tonight while E! Channel will keep running the red carpet show throughout the day as usual. Be sure to catch it!
So do you have a favorite from this year's golden globes red carpet?
Photo courtesy of: Harper's Bazaar, WWD, Just Jared, Golden Globes